You're out late when hunger strikes. It's time for a late night feed in Sydney, but you don't want just any food. You want bar food. Something substantial to kill the hunger. 
Step down below the busy streets of Sydney CBD into Nashville, Tennessee at Jolene's Sydney.
Here, you can let your hair down and explore the rich culture and tastes of southern comfort food. Whether you're just here for a late-night feed, or kicking off your weekend with comfort food and live music, we have something for everyone.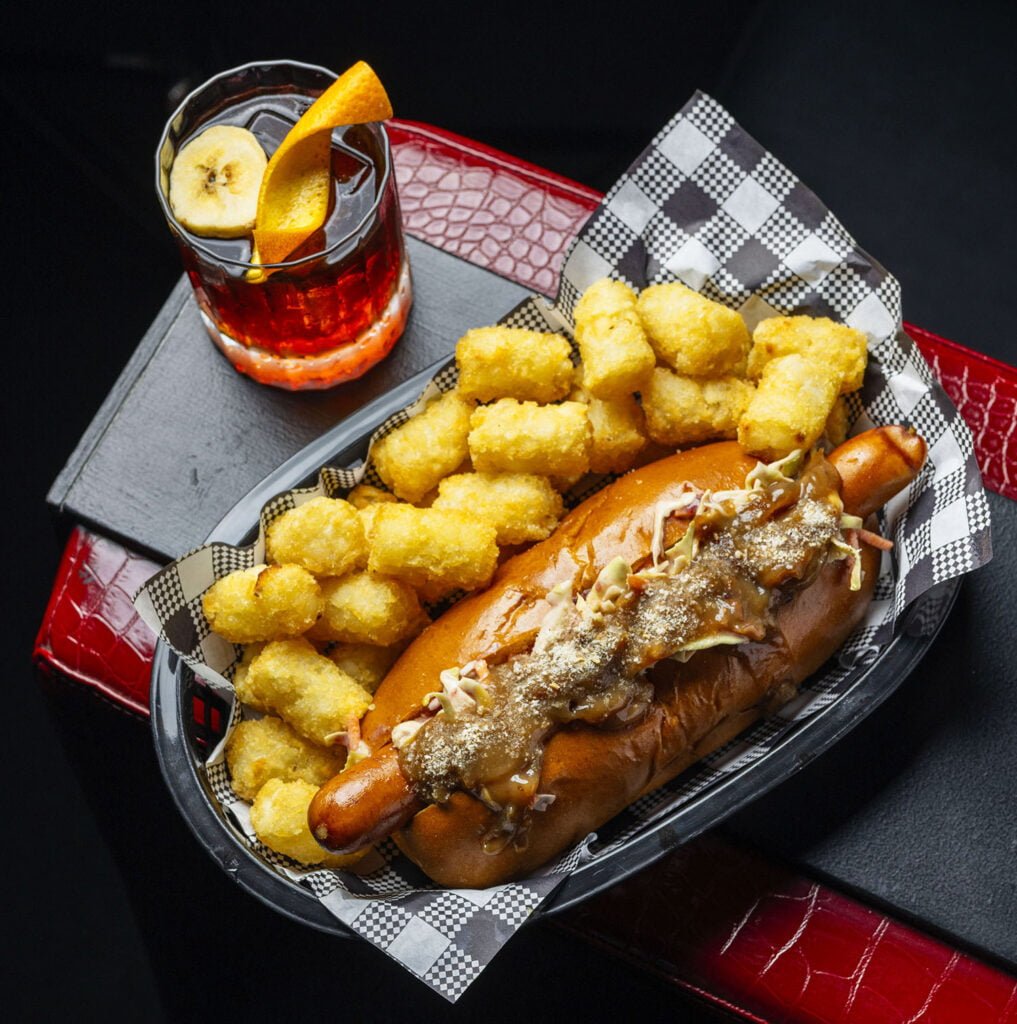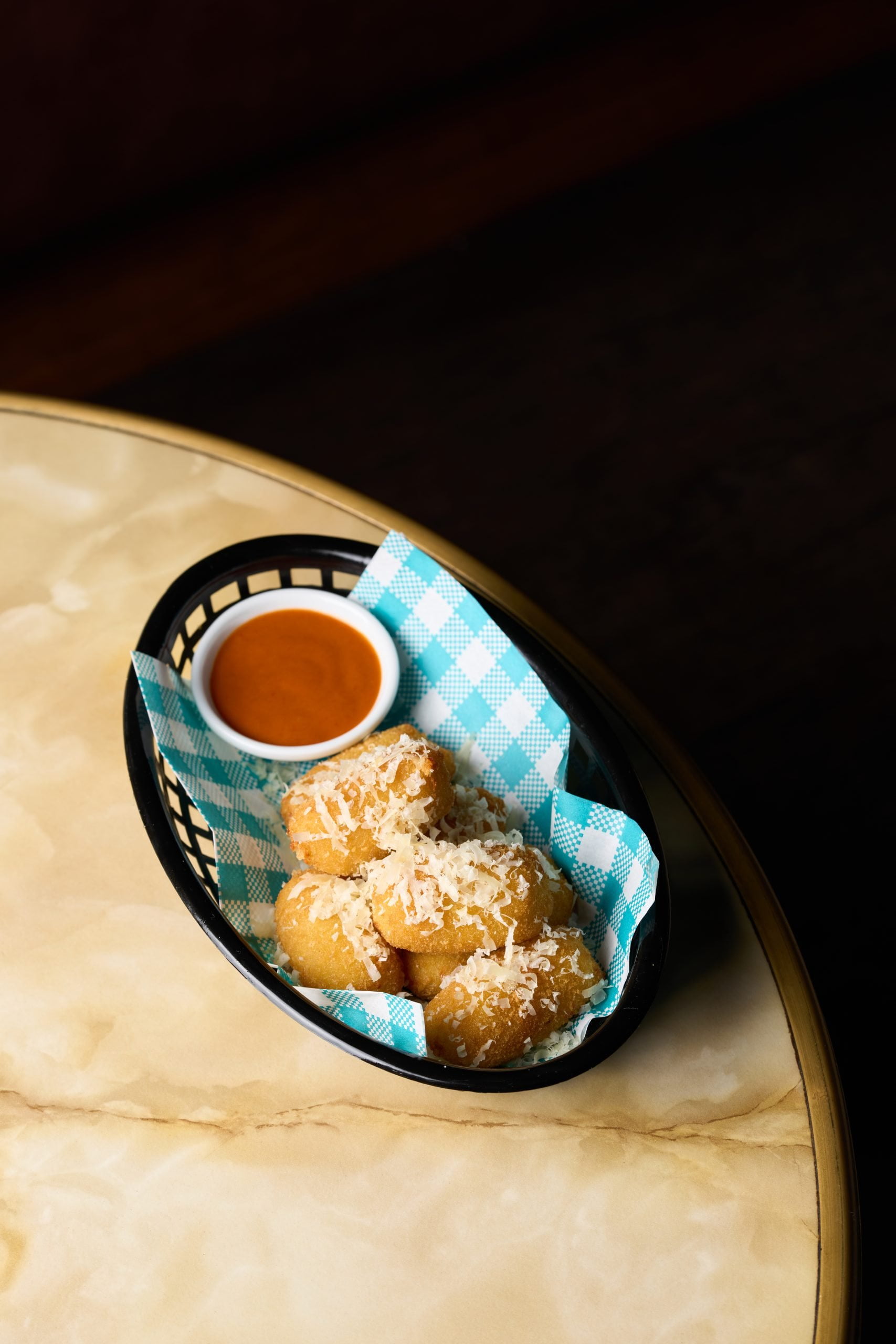 Southern Comfort Food & Country Music
Southern comfort food is a staple of many households in the American South. From classic fried chicken to macaroni and cheese, its flavours are as homely and comforting as they come.
Jolene's Sydney offers modern twists on classic country favourites, with mac n cheese balls, tater tots, and chicken tender sammich's to satisfy your cravings.
And of course, it wouldn't be US cuisine without hotdogs. At Jolene's Sydney, we have three signature flavours to choose from
Little Smokies, made with all-beef frankfurt, liquid cheese ketchup, mustard, gherkin relish, and fried onion served in mini milk buns.

Mini Porkers, with smoked cocktail pork cheese kransky, liquid cheese, ketchup, mustard, gherkin relish, and fried onion served on a milk bun.

The Big Cheese. Smoked cheese kransky. Liquid cheese sauce. Ketchup, mustard, gherkin relish and fried onion on a milk bun – with a side of corn chips.
What better way to enjoy these delicious dishes than with some good old-fashioned country music? From Thursday onwards Jolene's comes alive with energetic guitar licks and the heartfelt lyrics of traditional country tunes. 
There's something about sinking your teeth into a fresh Mac n Cheese ball while listening to a live band that just can't be beat.
And at Jolene's, the kitchen is always open till late so you can enjoy your bar food in Sydney any time.
The History of American Hotdogs
The history of the American hotdog is a long and storied one. 
It dates back to at least 1871 when Charles Feltman, a German immigrant, opened up the first Coney Island hot dog stand in Brooklyn. Since then, the iconic sausage sandwich has become synonymous with American culture and cuisine. 
From street vendors to stadiums and everywhere in between, hot dogs remain one of America's favourite snacks.
Over time, cooking methods for hotdogs have evolved from grilling or steaming to boiling or even deep-frying them. Different regions across the country have their own unique recipes as well – Chicago-style features mustard and relish while New York-style includes sauerkraut and onions. 
No matter what your preference may be, there's no denying that nothing says summer like an all-American hotdog.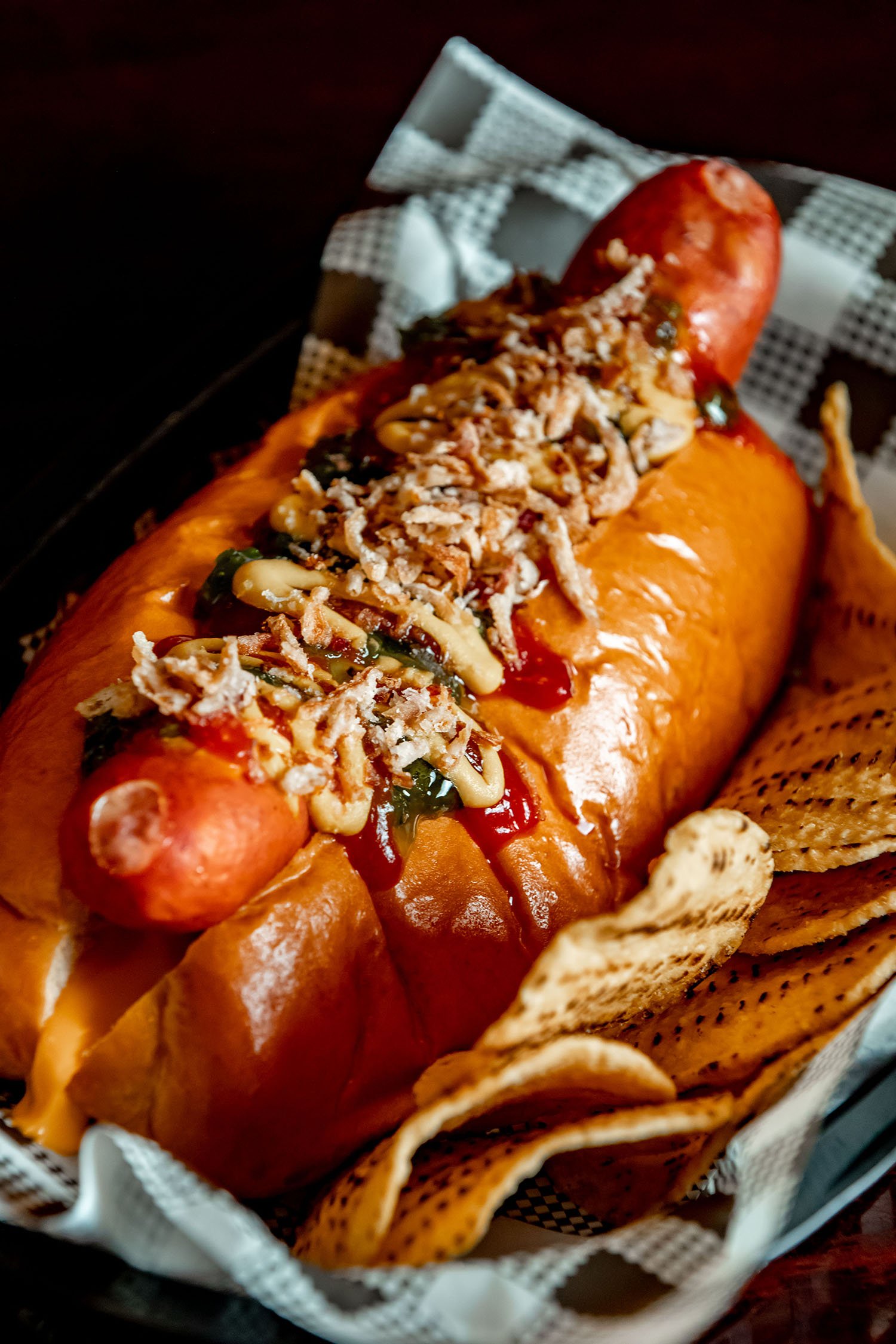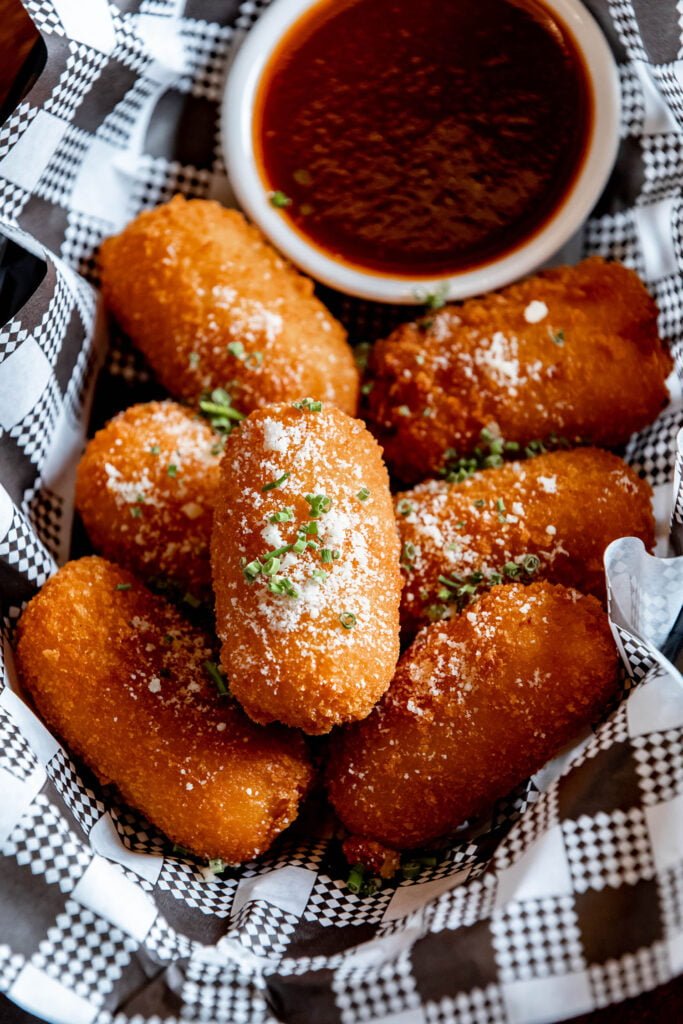 The perfect late night food in Sydney
When you're wandering the streets after the bars are closed, looking for a snack after a great night out, there's no better way to satisfy your hunger than with some delicious southern comfort food. 
From classic fried chicken to empanadas and all the sides in between, we've got something that will hit the spot. 
Of course, we're not just open late. Jolene's Sydney opens her doors at 4PM, Tuesday to Saturday. The kitchen will be fired up and our friendly staff will welcome you with all the southern hospitality you'd expect.
And since 4-6pm is happy hour, why not swing by for one of our famous hotdogs and a beer for a casual after work meal?
Jolene's Sydney is the home of modern country music in Sydney. Join us for our live music and events every Thursday, Friday and Saturday. Spend the night away with good friends, good food, and energetic live music in Sydney's best country bar.